EAA 600344 Tanfoglio Witness 1911P 9mm 4.125 Commander
Availability: In Stock
| Item #: HGN-EAA-600344
UPC: 741566603679 | MPN: 600344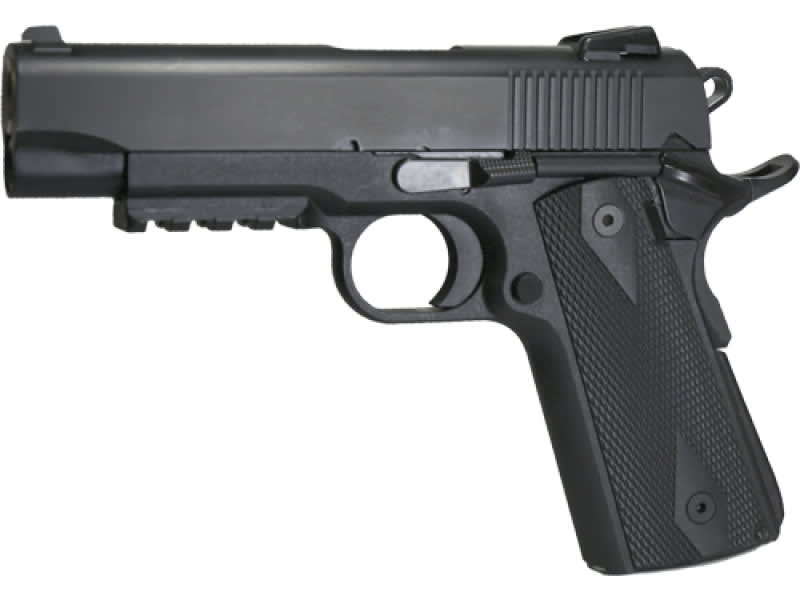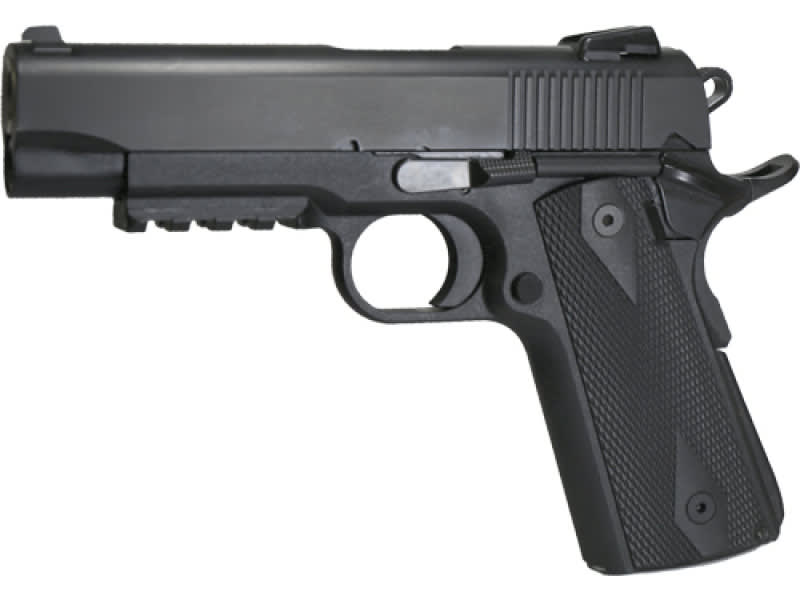 EAA 600344 Tanfoglio Witness 1911P 9mm 4.125 Commander
Availability: In Stock
| Item #: HGN-EAA-600344
UPC: 741566603679 | MPN: 600344
---
EAA 600344: Witness the First Polymer Single Stack 1911 Pistol similar to that of the classic 1911 with the same dimensions and technical characteristics; ideal for Target Shooting I.p.s.c. and I.d.p.a. (single Stack or Production Class) Competitions. Tanfoglio maintained the tradition of the original 1911's with its slim design and powerful 45 ACP cartridge then lightened the frame by molding it with the finest polymer materials. - Caliber: 9mm - Barrel Length: 4.125 - Capacity: 10 - Overall Length: 8 - Height: 5.25 - Width: 1.27 - Weight: 28.8 oz.
Brutus' Description
European American Armory (EAA) is proud to introduce the Witness 1911P Commander chambered in 9mm. Manufactured in Italy by Tanfoglio, the 1911P combines the timeless design of the M1911 with modern lightweight materials. The 1911P is unique because it utilizes a polymer frame and it feeds from a ten-round single stack magazine. The frame of the 1911P is injection-molded from the finest polymer available and reinforced with steel in critical stress-bearing areas, particularly the frame rails. As is typical for 1911 style handguns, the 1911P features a smooth single-action trigger with an easy-to-actuate manual safety. Besides being significantly lighter than an all-steel 1911, the 1911P maintains the signature feel that discerning shooters expect. This Commander model is slightly more compact than a standard "government" size 1911 with a 4.125-inch barrel. Like most modern handguns, the 1911P features an M1913 Picatinny rail for the mounting of accessories. Chambered in the versatile and low recoiling 9mm Parabellum cartridge, the 1911P Commander is equally at home at the range for competition or for serious tactical operations.
Features:
Reinforced Polymer Frame
Carbon Steel Slide
Stainless Steel Barrel
Single Action Trigger
M1913 Picatinny Accessory Rail
Large Beavertail Grip Safety
Ten Round Magazine Capacity (One Magazine Included)
Weight: 28.8oz
Height: 5.25in
Width: 1.27in
Specifications
| | |
| --- | --- |
| Type | Pistol |
| Action | Semi Automatic |
| Caliber/Gauge | 9mm |
| Capacity | 8 |
| Barrel Length | 4.125 |
| Sights | Fixed |
| Frame Material | Polymer |
| Finish | Blued |
| Country of Manufacture | N/A |
| License Requirement | FFL |
| Manufacturer | EAA |
| Mfg. Part Number | 600344 |
| UPC | 741566603679 |
| Threaded Barrel | No |
| Condition | New |
| Free Shipping | No |
Manufacturer's Description
EAA 600344 Tanfoglio Witness 1911P 9mm 4.125 Commander
Others Also Viewed...


loading...


Why Customers Bought This
Customer Photos & Videos
Questions & Answers