Khan Arms Arthemis Model C, 12GA, 3" Chamber, 28" Over/Under Sporting Shotgun
Availability: Out of stock
| Item #: LNG-KHAN-C
MPN: COS1228OUC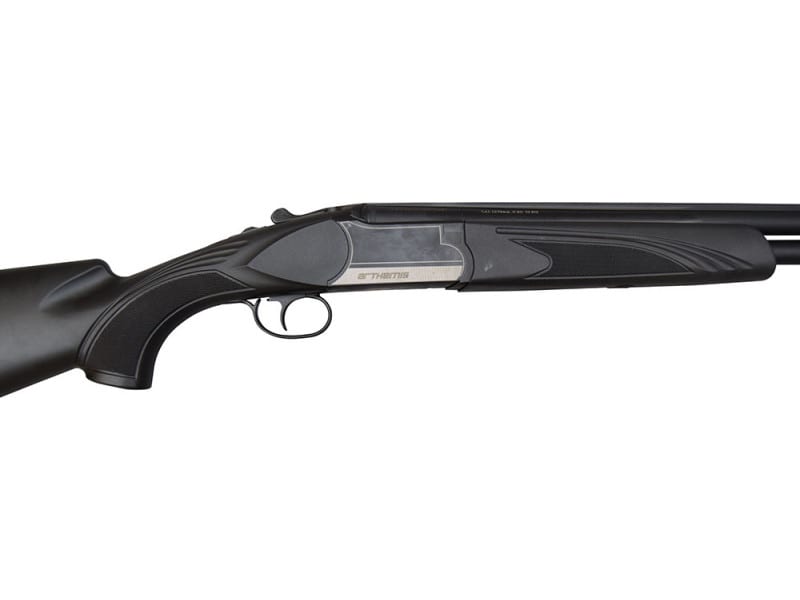 Khan Arms Arthemis Model C, 12GA, 3" Chamber, 28" Over/Under Sporting Shotgun
Availability: Out of stock
| Item #: LNG-KHAN-C
MPN: COS1228OUC
---
The Khan Arms Model C is a modern sporting shotgun, with a solid rib and weather resistant synthetic stock. These shotguns accept Beretta type chokes.
28" Over/Under double barrel, 3" Chamber, 12 gauge. One year warranty.
Khan Arms, of Turkey, manufactures firearms for many well-known brands such as TriStar, Mossberg, and Weatherby. The shotguns are part of their own Arthemis line of sporting shotguns.
Specifications
Product Specs
MODEL C
O/U 12GA
3" CHAMBER
SYNTHETIC STOCK
BLUED RECEIVER
28" BARREL
ACCEPTS BERETTA CHOKES
SOLID RIB

Country of Manufacture
Turkey
License Requirement
FFL
Manufacturer
Khan Arms
Mfg. Part Number
COS1228OUC
UPC
No
Caliber/Gauge
12 GA
Action
Over/Under
Barrel Length
28
Threaded Barrel
No
Condition
New
Free Shipping
No
Manufacturer's Description
Khan Arms Arthemis Model C, 12GA, 3" Chamber, 28" Over/Under Sporting Shotgun
Others Also Viewed...


loading...