Radian Weapons Ambidextrous AR-15 Raptor Charging Handle Assembly - R0001
Availability: Out of stock
| Item #: ACC-RAD-RAP-R0001
UPC: 817093020477 | MPN: R0001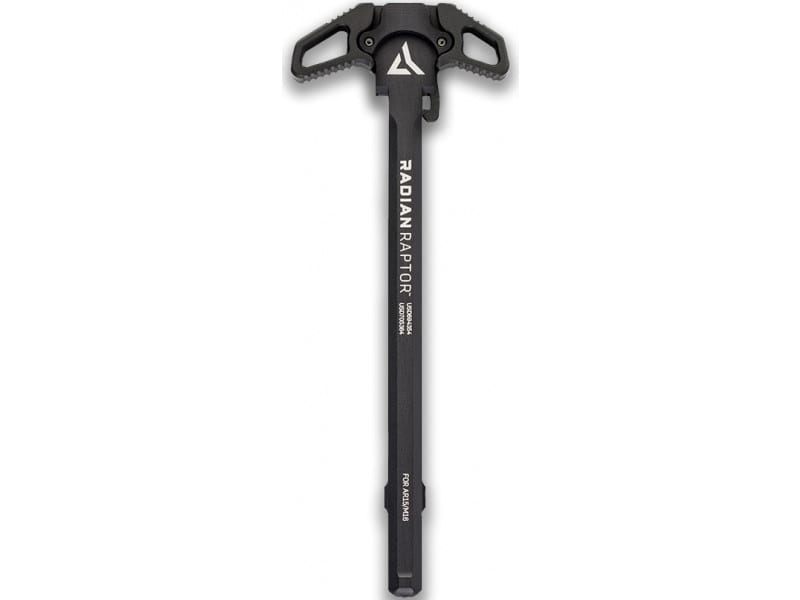 Radian Weapons Ambidextrous AR-15 Raptor Charging Handle Assembly - R0001
Availability: Out of stock
| Item #: ACC-RAD-RAP-R0001
UPC: 817093020477 | MPN: R0001
---
***FREE SHIPPING***
This ambidextrous charging handle is sure to improve the appearance, performance, and durability of your modern sporting rifle.
PRICE ALERT! Price too low to show. Add to cart to see sale price.
Brutus' Description
The Raptor™ is truly revolutionary in design & function. From rapid palm "blading" or finger thumb charges of the weapon, the motion is fluid & fast from either strong or support side. Made in the USA from aircraft grade 7075 aluminum and MILSPEC anodized.
Specifications
Product Specs

Made in the USA

Aircraft grade 7075 aluminum

MILSPEC anodized.

Country of Manufacture
United States
License Requirement
None
Manufacturer
Radian Weapons
Mfg. Part Number
R0001
UPC
817093020477
Caliber/Gauge
No
Action
No
Barrel Length
No
Barrel Twist
No
Barrel Bore Type
No
Barrel Finish
No
Barrel Fluting
No
Barrel Profile
No
Mount Type
No
Beam Color
No
Firearm Fit
AR-15
Threaded Barrel
No
Condition
New
Free Shipping
Yes
Manufacturer's Description
Ambidextrous AR-15 Charging Handle Assembly by Radian Weapons
Others Also Viewed...


loading...