AR-15 16" Contour Barrel, .300 Blackout, 1:8, Stainless
Availability: In Stock
| Item #: ACC-B300CM41618-SS-26
MPN: B300CM41618(SS)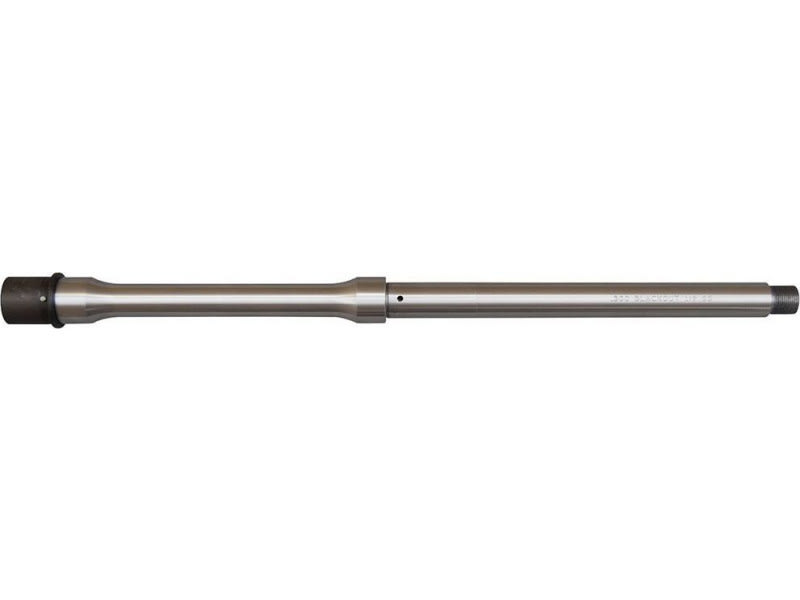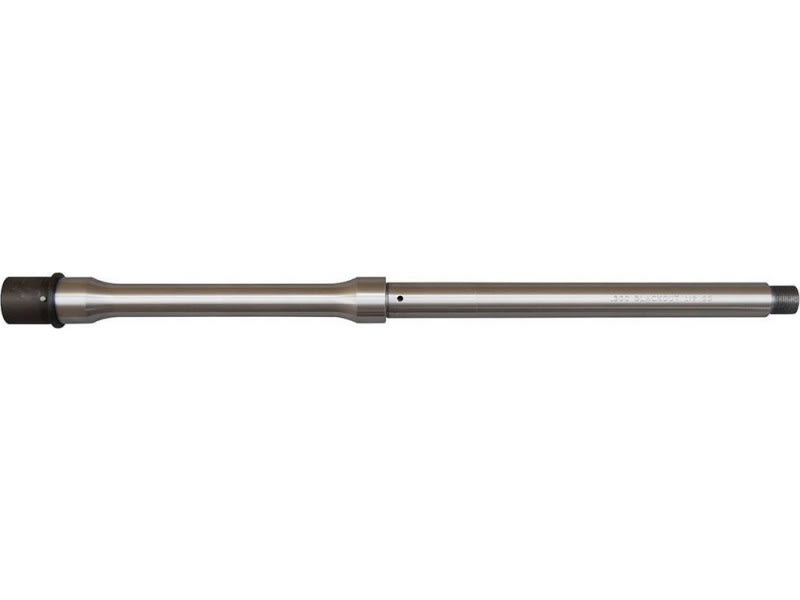 AR-15 16" Contour Barrel, .300 Blackout, 1:8, Stainless
Availability: In Stock
| Item #: ACC-B300CM41618-SS-26
MPN: B300CM41618(SS)
---
Premium Grade Stainless AR-15 Rifle Barrel, 16" Contour Barrel,1 in 8 twist , .300 Black Out Caliber
Gas port drilled for carbine length gas set up, and threaded for comp.
Barrel Extension in rear with M4 feed ramps... Gas port opening at carbine length. It has a .750 gas block diameter. Barrel is ready to install into receiver.
Don't forget the AeroShell 33MS Mil Spec Armorer's Grease!
Brutus' Description
This is a premium grade 16" Parkerized AR-15 Contour barrel from a highly respected U.S. contractor/ barrel manufacturer
These premium barrels are renowned for their deep, crisp, and consistent rifling and extreme accuracy.
When it comes to AR-15 barrels these beauties are the granddaddy of them all.

1 in 8 twist, Contour barrel, gas port drilled and set up for carbine length gas system
and threaded for any 5/8 x 24 tpi .30 caliber (7.62 mm) compensator, .750 gas block size and .125 gas port diameter

Barrel Extension in rear with feed ramps ready to install into any standard AR receiver.

Barrel is chambered in .300 Blackout Caliber
1 in 8 twist rate
What a deal.......


All parkerized barrels start with 4140 Gun Barrel quality steel. Heat Treated and Stress Relieved to a hardness of Rockwell C 28-32. Or we use the 416 Gun Quality Stainless Steel for our Stainless Steel Barrels.
each barrel is manufactured to exacting tolerances on modern CNC equipment to completely machine the barrel. We drill, ream, rifle, turn, chamber ream, pin the Barrel Extension, drill the gas hole, and mill the flutes, all on late model CNC Equipment. The Barrels are manufactured under the ISO 9002 Quality System, and each barrel goes through a Final Inspection before shipping.
Specifications
Additional
Length: 16
Profile: Contour
Twist: 1:8
Finish: Stainless
Material: 416R Stainless
Thread Pitch: 5/8 x 24
Caliber: .300 Blackout
Feed Ramp: M4
Flutes: N/A
Gas System: Carbine
Gas Block System: 0.750
Gas Hole Diameter: 0.125

Country of Manufacture
United States
License Requirement
None
Manufacturer
US Contractor
Mfg. Part Number
B300CM41618(SS)
UPC
No
Caliber/Gauge
.300 Blackout
Action
No
Barrel Length
16
Barrel Twist
1:8
Barrel Bore Type
No
Barrel Finish
Stainless
Barrel Fluting
None
Barrel Profile
Contour
Mount Type
No
Beam Color
No
Firearm Fit
No
Threaded Barrel
No
Condition
New
Free Shipping
No
Weight
1.80 Lbs
Manufacturer's Description
Premium Grade AR-15 Contour Barrel, 16" W / 1 in 8 Twist Stainless Steel in .300 AAC Blackout Caliber
Others Also Viewed...


loading...


Why Customers Bought This
Customer Photos & Videos
Questions & Answers