Bulgarian Arcus 94C Pistol - 9mm - 4.25" Barrel - 13+1 Capacity - HG3282 - Good/Very Good
Availability: Out of stock
| Item #: HGN-ARCUS-94C-HG3282
MPN: HG3282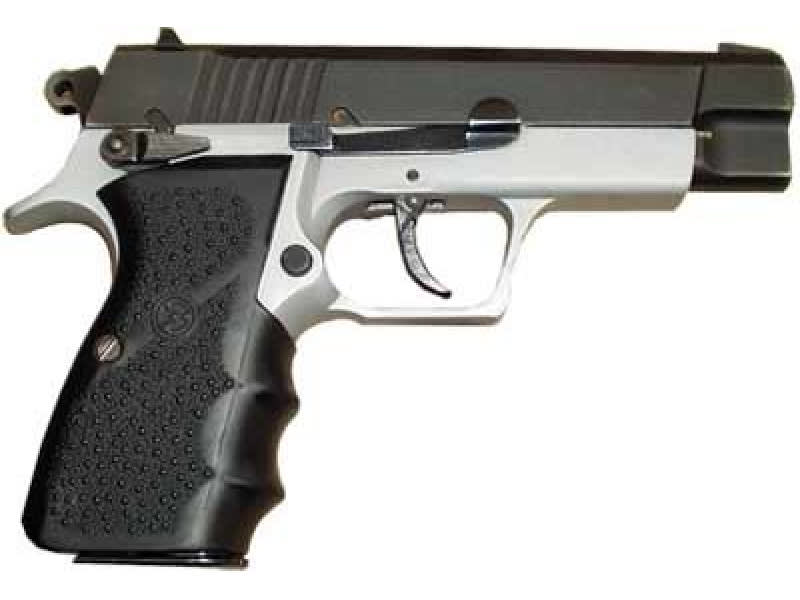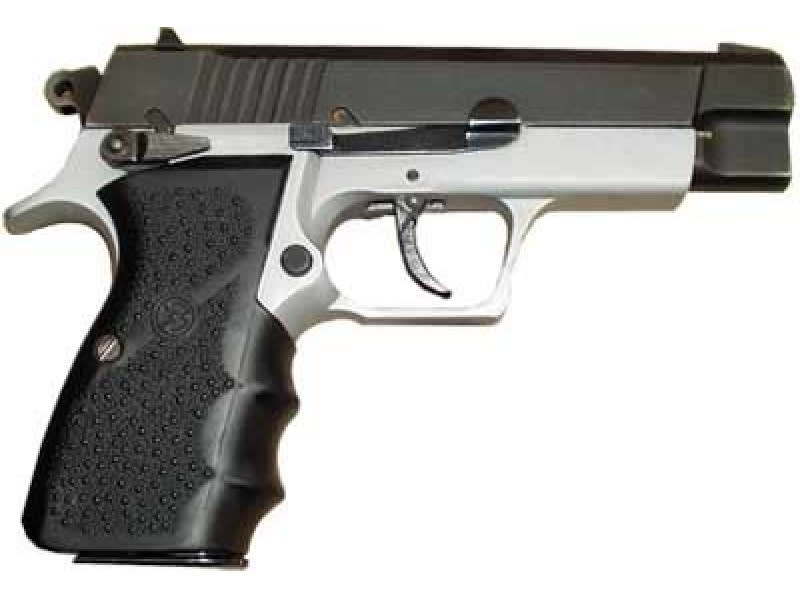 Bulgarian Arcus 94C Pistol - 9mm - 4.25" Barrel - 13+1 Capacity - HG3282 - Good/Very Good
Availability: Out of stock
| Item #: HGN-ARCUS-94C-HG3282
MPN: HG3282
---
The Arcus 94 is a single action, compact semiautomatic pistol chambered in 9x19mm, manufactured in Bulgaria. Based on the Hi Power design, it comes with one 13rd. mag. Purchased as a show special, we are selling them in used Good to Very Good condition.
Brutus' Description
The Arcus Model 94 Series pistol is widely used in Europe and has been chosen as the official sidearm of the new Iraqi Army and Police. Designed to meet the tough as nails standards of military and law enforcement agencies, The Arcus 94 is a single action semi-automatic pistol. It integrates the proven reliability of the High Power pistols with the ergonomic design of modern pistol tendencies. The single action mechanism combined with the high capacity magazine makes the pistol both accurate and efficient for self-defense, training and competition shooting.
The Arcus is based on John Brownings classic High Power design and is a dependable firearm you can count on. The model 94C is the smaller, compact version. The ergonomic grips and three-dot combat style sights make the Arcus 94 is a perfect choice for home defense. Ships complete with 1 mags.
These pistols came to us in a Good to Very Good condition. We aren't sure about their history, if they were issued or just a display model, but we are happy to pass along the saving to you! We have several finishes available, so check out the Custom Options below.
Specifications
Product Specs
9mm Single Action
Semi-Auto Pistol
13+1 capacity
Full Size
Comes with one 13rd. mag
Barrel: 4.25"
Overall: 7.5"
Country of Manufacture
Bulgaria
License Requirement
FFL
Manufacturer
Arcus
Mfg. Part Number
HG3282
UPC
No
Caliber/Gauge
9mm
Action
Semi Automatic
Barrel Length
No
Threaded Barrel
No
Condition
Surplus / Used
Free Shipping
No
Manufacturer's Description
Bulgarian Arcus 94C Pistol - 9mm - 4.25" Barrel - 13+1 Capacity - HG3282
Others Also Viewed...


loading...