ATI Tactical Omni Hybrid MAXX AR-15 Pistol, 5.56/.223 7.5" Barrel, 7" Keymod, Plum Crazy LPK - ATIGOMX556P4
Availability: Out of stock
| Item #: HGN-ATI-GOMX556P4
UPC: 819644020295 | MPN: ATIGOMX556P4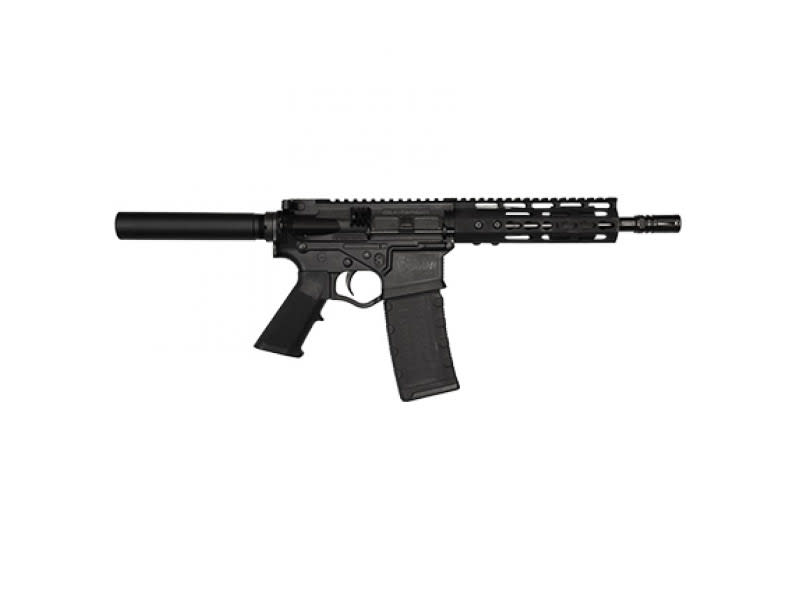 ATI Tactical Omni Hybrid MAXX AR-15 Pistol, 5.56/.223 7.5" Barrel, 7" Keymod, Plum Crazy LPK - ATIGOMX556P4
Availability: Out of stock
| Item #: HGN-ATI-GOMX556P4
UPC: 819644020295 | MPN: ATIGOMX556P4
---
The ATI Tactical Omni Maxx Hybrid AR-15 Pistol 5.56/223 7.5" has a polymer upper/lower hybrid, aluminum 7" Keymod rail, polymer lower receiver, polymer upper receiver and is optics-ready. Extremely reliable while still being light, tough, and highly maneuverable. Accepts all standard AR-15 accessories. These pistol have polymer lower parts kits manufactured by Plum Crazy. Ships complete with one 30 round magazine.
This item is not available to ship to the following state(s): California
Brutus' Description
This new ATI Omni Hybrid MAXX pistol features a fully-patented metal reinforced polymer upper receiver along with a fully-patented metal reinforced polymer lower receiver. The Omni Hybrid lower features a patented hammer and trigger pin retainment system, preventing movement from the hammer and trigger pin during firing. The Omni Hybrid also featured our patented over-molded metal insert, which reinforces the buffer tube housing and rear takedown pin. This allows for metal-on-metal contact with both the buffer tube as well as the rear takedown pin thus increasing strength and durability from recoil and consistent firing. These are built out with polymer parts kits manufactured by Plum Crazy. These polymer fire control groups are amazing, and require no lubrication unlike metal parts kits. by In addition, a 30 round magazine is now included with all Omni Hybrid MAXX pistols. If you're looking for a fantastic affordable AR Pistol with all the amenities and half the weight, you're looking for the ATI Omni Hybrid Maxx!


I endorse this pistol. Barrels are marked 5.56 Nato and will function properly with both 5.56 and .223 Remington.
Give it a try.
Specifications
Product Specs

Caliber:

5.56/2.23

Finish:

Black

Action:

Semi-automatic

Barrel Length:

7.5"
7" Keymod
One 30-round magazine

Brand:

ATI

UPC Code:

819644020295

Country of Manufacture
United States
License Requirement
FFL
Manufacturer
ATI
Mfg. Part Number
ATIGOMX556P4
UPC
819644020295
Caliber/Gauge
.223 / 5.56
Action
Semi Automatic
Barrel Length
7.5
Threaded Barrel
Yes
Condition
New
Free Shipping
No
Manufacturer's Description
ATI Tactical Omni Hybrid MAXX AR-15 Pistol, 5.56/.223 7.5" Barrel, 7" Keymod, Plum Crazy LPK - ATIGOMX556P4
Others Also Viewed...


loading...