Colt AR-15 .223/5.56MM 16.1" - Black Matte Carbine - LE6920MPS-B
Availability: Out of stock
| Item #: LNG-COLT-LE6920MPSB
UPC: 098289020284 | MPN: LE6920MPS-B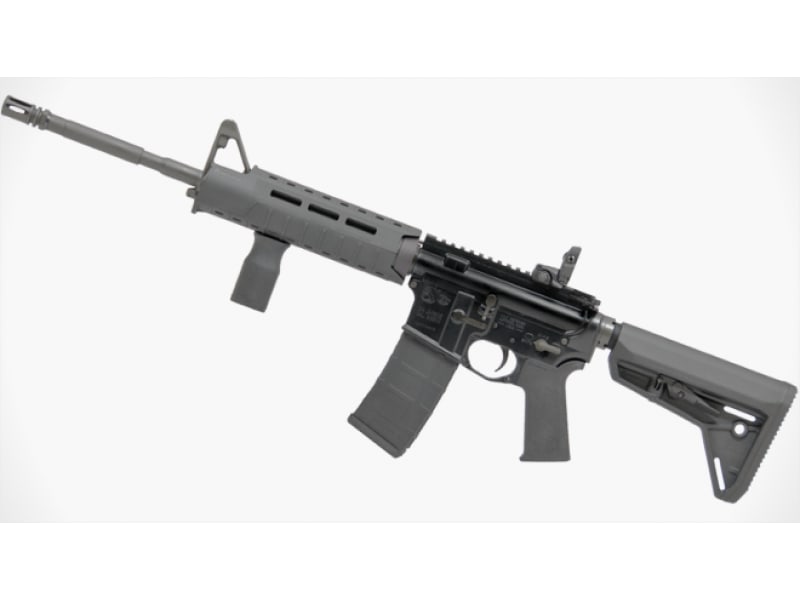 Colt AR-15 .223/5.56MM 16.1" - Black Matte Carbine - LE6920MPS-B
Availability: Out of stock
| Item #: LNG-COLT-LE6920MPSB
UPC: 098289020284 | MPN: LE6920MPS-B
---
The Colt LE6920MPS-B AR-15 Carbine showcases a 16.1" Chrome lined barrel for increased accuracy and comfort. This rifle has been equipped with Magpul back-up sight, Magpul MOE SL handguards, MOE SL Carbine Stock, MOE SL Pistol Grip, and a MOE Vertical Grip. This rifle is a great addition to any collection.
This item is not available to ship to the following state(s): California
Specifications
Product Specs

Action: Semi Auto
Caliber: .223 Rem / 5.56x45 NATO
Finish: Matte Black
Sights: Adjustable / Flip Up
Stock: MOE SL Carbine w/Pistol Grip
Barrel Length: 16.1"
Overall Length: 32- 35.5
Weight: 6.9 lb
Capacity: 30+1

Country of Manufacture
United States
License Requirement
FFL
Manufacturer
Colt Defense
Mfg. Part Number
LE6920MPS-B
UPC
098289020284
Caliber/Gauge
.223 / 5.56
Action
Semi Automatic
Barrel Length
16.1
Threaded Barrel
No
Condition
New
Free Shipping
No
Manufacturer's Description
The new Colt LE6920MPS-B shares many features of its combat proven brother that we are all familiar with, the Colt M4 Carbine. This new carbine features a slick 16.1 chrome lined barrel. With a 1 in 7 twist, you can choose your favorite ammunition without limitation. Colt teamed up with Magpul Industries to outfit this carbine with the most highly sought after accessories, including Magpul's MOE SL handguards, MOE SL carbine stock, MOE SL pistol grip, MOE vertical grip and a Magpul Back-up Sight - all of which come as standard equipment on this exceptional carbine. The American Made Colt AR-15 is combat tested and will be a reliable long rifle to add to your collection.
Others Also Viewed...


loading...