Czech CZ83 7.65 Browning Pistol, 3.75" BBL, 15rd Mag Capacity, Good to Excellent Condition
Availability: Out of stock
| Item #: HGN-CZ83-HG2111
MPN: HG2111-G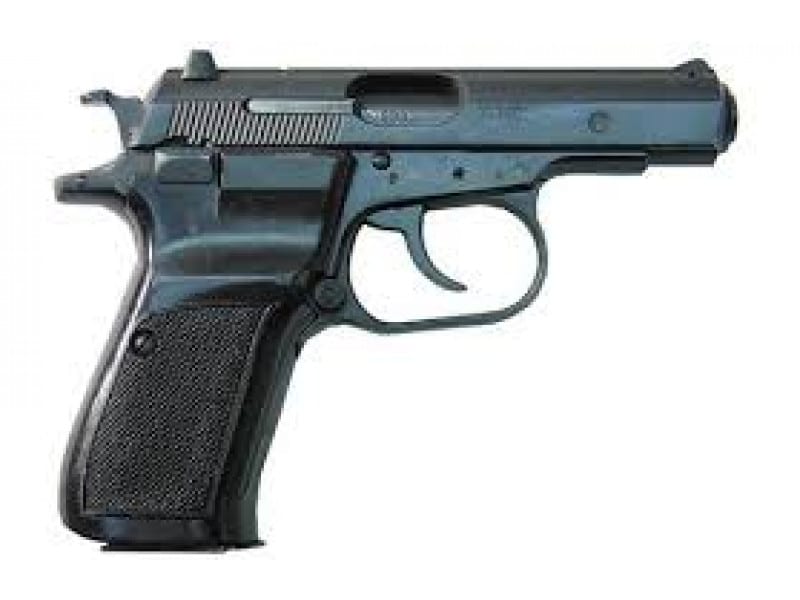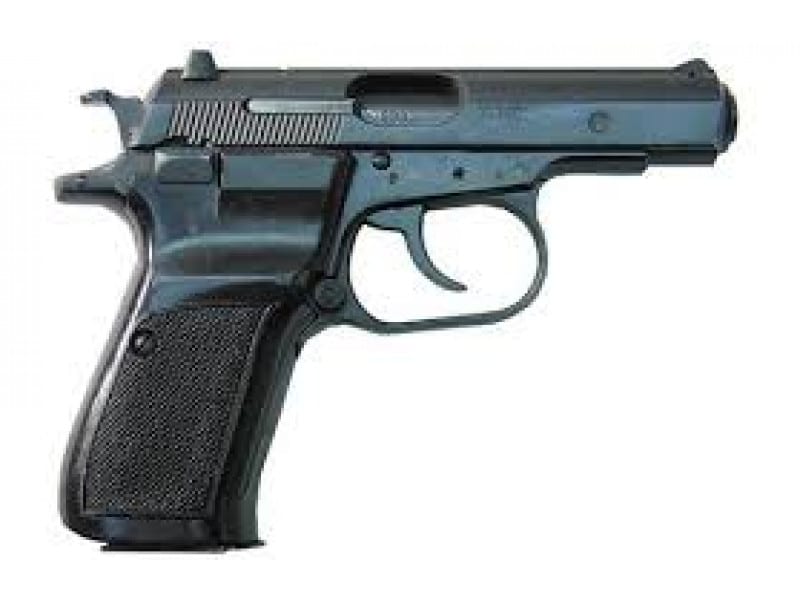 Czech CZ83 7.65 Browning Pistol, 3.75" BBL, 15rd Mag Capacity, Good to Excellent Condition
Availability: Out of stock
| Item #: HGN-CZ83-HG2111
MPN: HG2111-G
---
Czech CZ83 7.65 Browning Pistol, 3.75" BBL, 15rd Mag Capacity, Good Condition. The CZ 83 is a semi-automatic direct blowback pistol chambered in .32 ACP, and is produced by renown Czech arms manufacturer esk Excellent Uhersk Brod.
Brutus' Description
The commercial version of the Czech military issued VZ82 pistol, the CZ83 has an all-steel construction, plastic grips, and cold hammer forged steel barrel. During hammer forging, a mandrel is carefully passed through the bore to carve the rifled grooves. The process increases durability and precision. Features include a 12 round capacity magazine, ambidextrous safety, and mag release, and fixed 3-dot sights. These pistols come with an original CZ hard case.
This is a great little gun, issued to military and police forces from Vietnam to Israel, to the Czech Republic. Chambered in .32 ACP, also known as 7.65 Browning after the designer of the cartridge John Moses Browning, the CZ83 has a favorable weight to caliber ratio and its small size makes it a great concealed carry option!
Specifications
Product Specs
Specifications

Manufacturer: esk zbrojovka Uhersk Brod
Caliber: .32 ACP/7.65 Browning
Grips: Plastic
Capacity: 15 rounds
Sights: Fixed 3-dot sights
Action: Direct blowback
Size: Medium frame
Trigger: DA/SA
Weight: 1.8 pounds
Barrel Length: 3.75"
Length: 6.75"
Height: 5"
Country of Manufacture
United States
License Requirement
FFL
Manufacturer
Czech Republic
Mfg. Part Number
HG2111-G
UPC
No
Caliber/Gauge
.32 ACP
Action
Semi Automatic
Barrel Length
No
Threaded Barrel
No
Condition
Surplus / Used
Free Shipping
No
Manufacturer's Description
Czech CZ83 7.65 Browning Pistol, 3.75" BBL, 15rd Mag Capacity, Good to Excellent Condition
Others Also Viewed...


loading...