AR-15 Foregrip with Quick Release Deployable Bipod AR-15/30
Availability: In Stock
| Item #: ACC-BIPOD-AR-15/30
MPN: AR-15/30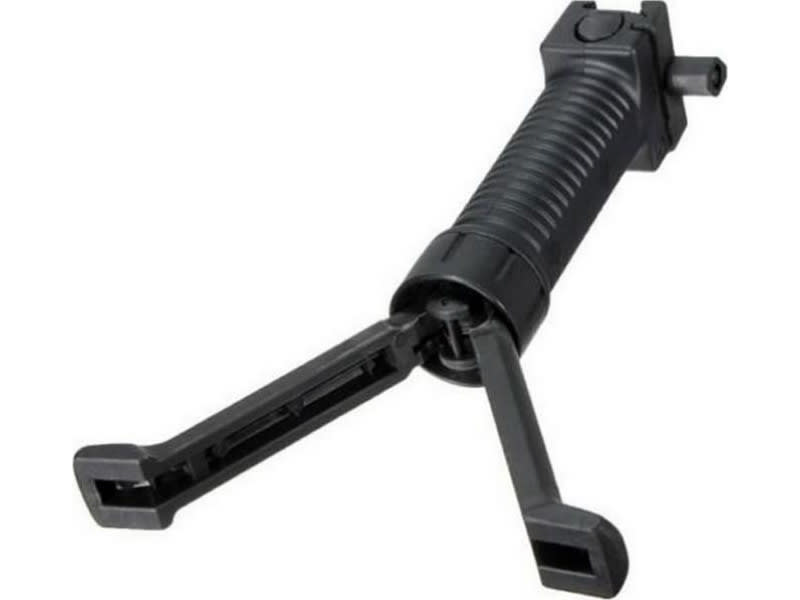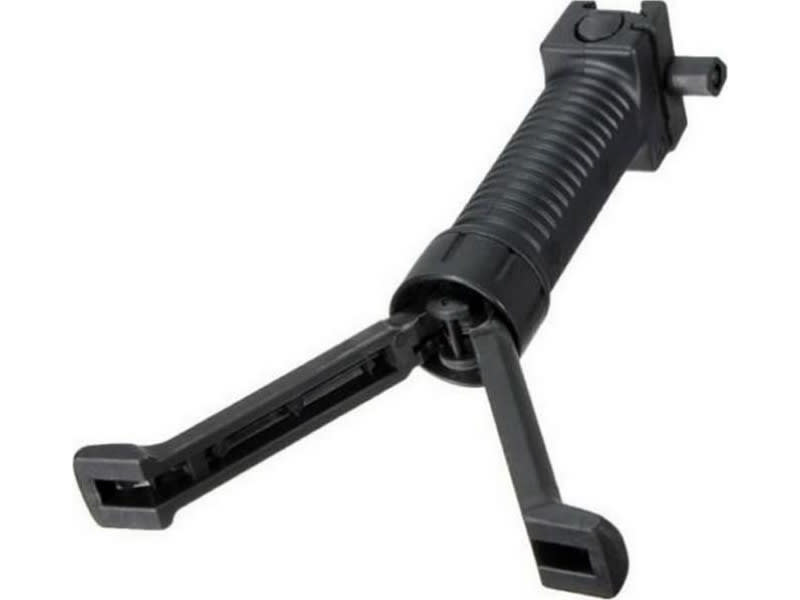 AR-15 Foregrip with Quick Release Deployable Bipod AR-15/30
Availability: In Stock
| Item #: ACC-BIPOD-AR-15/30
MPN: AR-15/30
---
AR-15 Foregrip with quick release deployable bipod. Changes from a foregrip to a bipod with the push of a button. Made in Korea
Brutus' Description
This versatile accessory transforms from a vertical foregrip to a bipod with just the push of a button. Perfect for transitioning between mobile and stationary shooting positions. Go from Tactical to Table, or back, in no time!
Light weight black polymer construction, made in Korea.
Specifications
Product Specs

Product Specs

Black Polymer construction
6.5" tall with Legs Collapsed
9" tall with Legs Extended
8.8 oz.
Country of Manufacture
Korea
License Requirement
None
Manufacturer
Korea RWB
Mfg. Part Number
AR-15/30
UPC
No
Caliber/Gauge
No
Action
No
Barrel Length
No
Barrel Twist
No
Barrel Bore Type
No
Barrel Finish
No
Barrel Fluting
No
Barrel Profile
No
Mount Type
No
Beam Color
No
Firearm Fit
AR-15
Threaded Barrel
No
Condition
New
Free Shipping
No
Manufacturer's Description
AR-15 Foregrip with Quick Release Deployable Bipod AR-15/30
Others Also Viewed...


loading...