Yugo M48 / M48A, 8MM Mauser Bolt Action Rifles G-VG Cracked Stock or Incomplete- C & R Eligible
Availability: In Stock (Only 4 left!)
| Item #: LNG-M48-RIFLE
MPN: PWA M48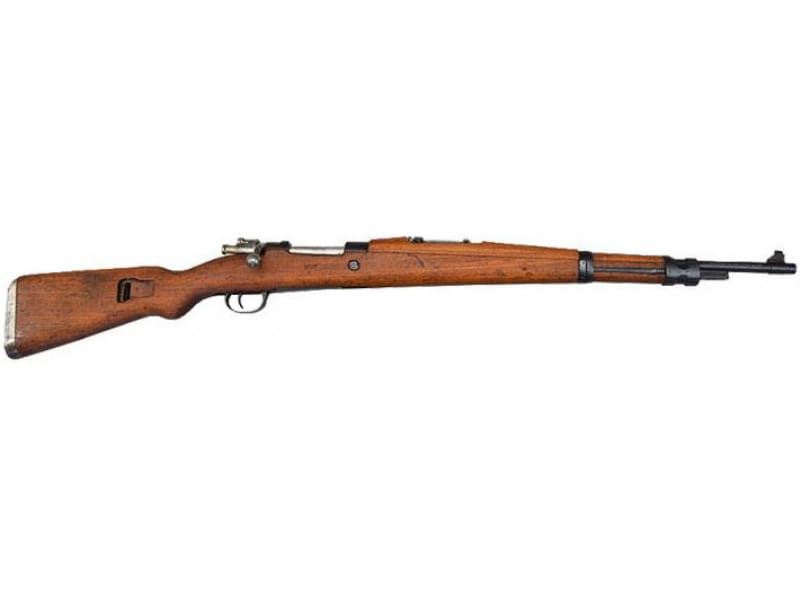 Yugo M48 / M48A, 8MM Mauser Bolt Action Rifles G-VG Cracked Stock or Incomplete- C & R Eligible
Availability: In Stock (Only 4 left!)
| Item #: LNG-M48-RIFLE
MPN: PWA M48
---
Yugo ( Serbian ) M48 or M48A, 8MM Mauser Rifle, Bent Bolt With Beautiful Yugo Receiver Crest.
Rifles in this group are incomplete due to missing very minor non function inhibiting parts or with cracked stocks. See Brutus description below for more complete descriptions.
C & R Eligible
Brutus' Description
The M48 and M48A are a Yugo military rifles based on the same Mauser design as the Gewehr 98. The Yugo rifles have a slightly shorter, intermediate length receiver, and uses a bent bolt handle similar to the German Mauser rifles unlike earlier Yugo models like the M24/47. Chambered for 8mm Mauser, these rifles are a fantastic option to add a Mauser rifle for a much lower price than a K98. Many of the rifles will come without a cleaning rod or sight hood, and we are not considering rifles Incomplete for these parts

These rifles will either be missing a small part such as a front sight blade, barrel band or similar part; or may have a more serious crack that could require repair.
Specifications
Product Specs

8mm Mauser
5rd capacity
Bolt action
Mauser style flip lever safety

Country of Manufacture
Serbia
License Requirement
Curio and Relic
Manufacturer
Zastava
Mfg. Part Number
PWA M48
UPC
No
Caliber/Gauge
8mm
Action
Bolt Action
Barrel Length
22.35
Threaded Barrel
No
Condition
Surplus / Used
Free Shipping
No
Manufacturer's Description
Yugo M48 / M48A, 8MM Mauser Bolt Action Rifles G-VG Cracked Stock or Incomplete- C & R Eligible
Others Also Viewed...


loading...