M1-Garand Rifle - Original Springfield U.S. Military M1-Garand Rifle, Semi-Auto, 30/06 Caliber - C & R Eligible
Availability: Out of stock
| Item #: LNG-M1GARAND-USM
MPN: M1 Garand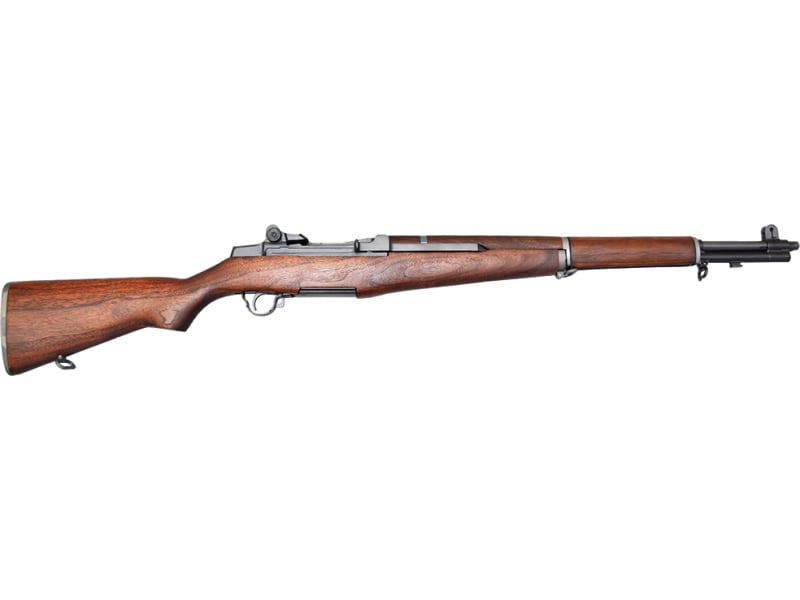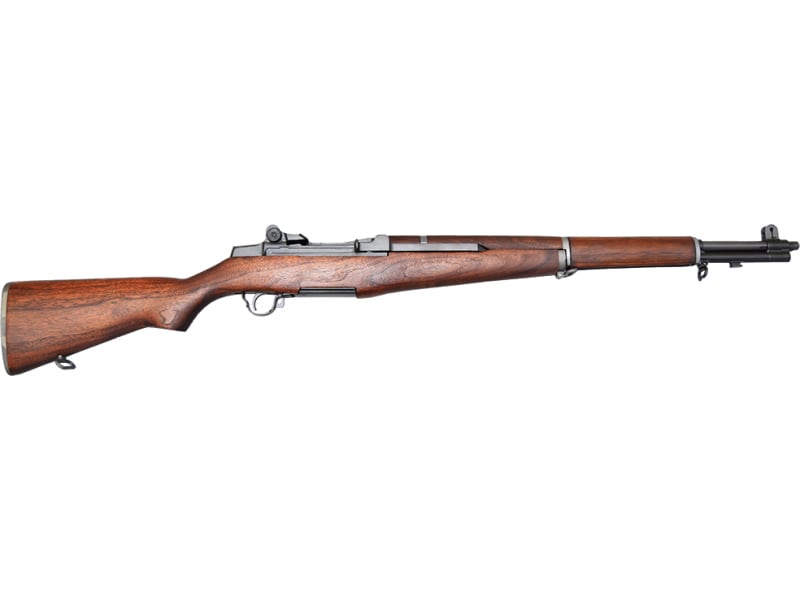 M1-Garand Rifle - Original Springfield U.S. Military M1-Garand Rifle, Semi-Auto, 30/06 Caliber - C & R Eligible
Availability: Out of stock
| Item #: LNG-M1GARAND-USM
MPN: M1 Garand
---
M1-Garand Rifle - Original U.S. Military M1-Garand Rifle, Semi-Auto, 30/06 Caliber by Springfield Armory - Professionally Refurbished by J.R.A. - C & R Eligible
Note - All of the rifles in this particular group were re-fitted with brand new Criterion barrels and should be tack drivers.
Brutus' Description
Finally, A small qty of what we have all been waiting for is here. These were original U.S. Military contract M1 Garand Rifles , Semi-Auto in 30/06 caliber. These fine rifles originally saw service with the U.S. military before being stored away in a U.S. maintained foreign arsenal where they were ultimately dismantled and brought back into the country. James River Armory has meticulously re-assembled these rifles using all original U.S. made parts including brand new Criterion barrels. All metal surfaces have been professionally refinished to like new and all rifles have a New Production American Walnut Stock historically correct to the rifle. Every part on the rifle has been thoroughly inspected for wear before reassembly and any parts not meeting JRA's high standard have been discarded and replaced where needed. All rifles are test fired and re-cleaned after final assembly.

The result is a decades old rifle that is in near showroom quality that any military enthusiast or collector would be proud to own. Best of all, since these rifles came into the country as parts sets and were re-assembled here, they are considered U.S. made ( which they were either way ) but since they were not brought back in as rifles, there are no import stamps. There are less than 100 of these rifles available overall and we will be selling them in batches as we can get them from James River. When they are gone, they are gone. Do not miss this.


A note about the rifles. - While all of these rifles are beautiful by surplus condition standards, and certainly when compared to other Garands on the market, please know that they are assembled from surplus parts and will show the same variances from rifle to rifle that you would expect from any refurbished rifles. Much like our BM-59's, the condition of the parts used will vary from rifle to rifle in the way that they accept final finish etc, and while all of the rifles are very nice, no 2 rifles upon extreme scrutiny, will look exactly alike. In other words, while they have been professionally re-assembled and re-furbished, to as close to new as possible, by one of the best builders in the country, the parts used were still original decades old surplus parts and upon close scrutiny you may still find a small nick or ding in a compensator or charging handle, etc.

Because of the overall quality of these rifles this disclaimer would not even be needed for 99 out of 100 of our customers but every now and then we get someone who is ultra critical and will make a huge deal out of an otherwise very small, almost un-noticeable imperfection in one of these types of rifles. Military rifles were never made for beauty but rather for function in the first place and it was common to have minor cosmetic imperfections in these even when new. So, while we have done everything in our power to represent these accurately, if the only finish you would be satisfied with is that of a brand new Belgian Browning, then you may want to bypass these.

Note - All of the rifles in this particular group were re-fitted with brand new Criterion barrels and should be tack drivers.

C & R Eligible
Specifications
| | |
| --- | --- |
| Product Specs | Semi-Auto M1-Garand 30/06 |
| Country of Manufacture | United States |
| License Requirement | Curio and Relic |
| Manufacturer | Springfield |
| Mfg. Part Number | M1 Garand |
| UPC | No |
| Caliber/Gauge | .30-06 |
| Action | Semi Automatic |
| Barrel Length | 24 |
| Threaded Barrel | No |
| Condition | Surplus / Used |
| Free Shipping | No |
Manufacturer's Description
M1-Garand Rifle - Original Springfield U.S. Military M1-Garand Rifle, Semi-Auto, 30/06 Caliber Professionally Refurbished by J.R.A. All of these rifles feature Brand New Criterion Barrels.
Others Also Viewed...


loading...