Magpul PMAG 30 AR15, M16, M4 Gen M2 30rd Mag
Availability: Out of stock
| Item #: Mag-AR15-Magpul-30rd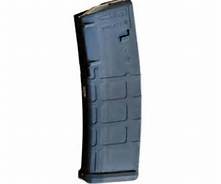 Double click on above image to view full picture
More Views
Have Your Own Photos? Login to Add Them
Customer Submitted Videos
Magpul PMAG 30 AR15, M16, M4 Gen M2 30rd Mag
Availability: Out of stock
| Item #: Mag-AR15-Magpul-30rd
---
Mag, Magpul brand AR-15/M16 30rd mags, Gen M2. These are great mags!
Read More
Brutus' Description
Magpul appeared out of nowhere a few years back and quickly became the industry standard bearer in AR-15 mags and related accessories. Now their products and especially their AR/M16 mags are considered among the best in the industry. Take a look at these Specs -- Features •Impact and crush resistant polymer construction •Constant-curve internal geometry for smooth feeding •Anti-tilt, self-lubricating follower for increased reliability •USGI-spec stainless steel spring for corrosion resistance and field compatibility •Textured gripping surface and flared floor plate for positive magazine handling and easy dis-assembly.
You can buy more expensive mags, but you can't buy them any better.
Manufacturer's Description
Magpul brand AR-15 /M16 30rd mags.
These are great mags!
Additional Information
Product Specs

30rd capacity
.223
mpact and crush resistant polymer construction
Constant-curve internal geometry for smooth feeding
Anti-tilt, self-lubricating follower for increased reliability
USGI-spec stainless steel spring for corrosion resistance and field compatibility
Textured gripping surface and flared floor plate for positive magazine handling and easy dis-assembly

License Requirement
None
Manufacturer
Magpul
Mfg. Part Number
MAG571-BLK
UPC
873750008264
Caliber/Gauge
.223 / 5.56
Barrel Length
No
Threaded Barrel
N/A
Free Shipping
No
Flat Rate Shipping
N/A
Brutus' Description

Magpul appeared out of nowhere a few years back and quickly became the industry standard bearer in AR-15 mags and related accessories. Now their products and especially their AR/M16 mags are considered among the best in the industry. Take a look at these Specs -- Features •Impact and crush resistant polymer construction •Constant-curve internal geometry for smooth feeding •Anti-tilt, self-lubricating follower for increased reliability •USGI-spec stainless steel spring for corrosion resistance and field compatibility •Textured gripping surface and flared floor plate for positive magazine handling and easy dis-assembly.

You can buy more expensive mags, but you can't buy them any better.

Manufacturer's Description

Magpul brand AR-15 /M16 30rd mags.

These are great mags!

Additional Information

Product Specs

30rd capacity
.223
mpact and crush resistant polymer construction
Constant-curve internal geometry for smooth feeding
Anti-tilt, self-lubricating follower for increased reliability
USGI-spec stainless steel spring for corrosion resistance and field compatibility
Textured gripping surface and flared floor plate for positive magazine handling and easy dis-assembly

License Requirement
None
Manufacturer
Magpul
Mfg. Part Number
MAG571-BLK
UPC
873750008264
Caliber/Gauge
.223 / 5.56
Barrel Length
No
Threaded Barrel
N/A
Free Shipping
No
Flat Rate Shipping
N/A