Polish Radom P64 Pistol - 9x18 caliber - VG / Excellent Condition - C & R Eligible
Availability: Out of stock
| Item #: HGN-P64-PWA-VGEX
UPC: 787450234338 | MPN: P64-PWA-1MAG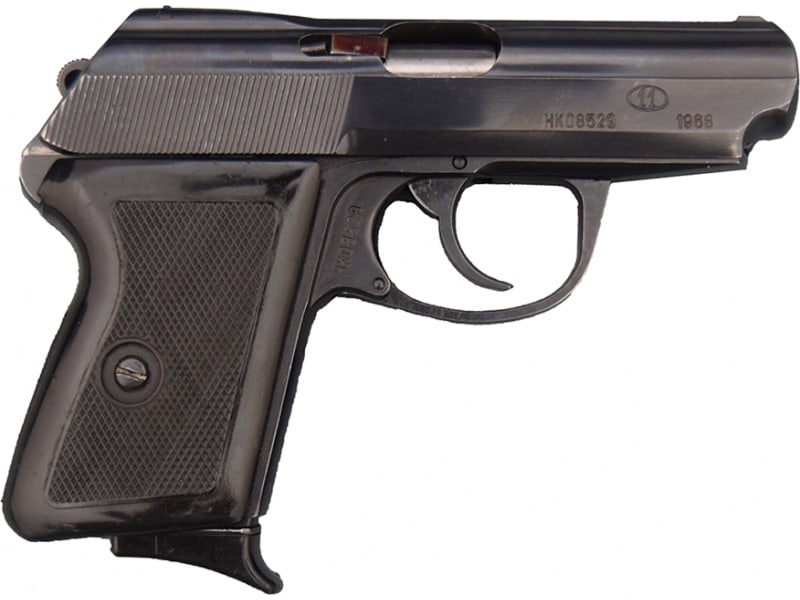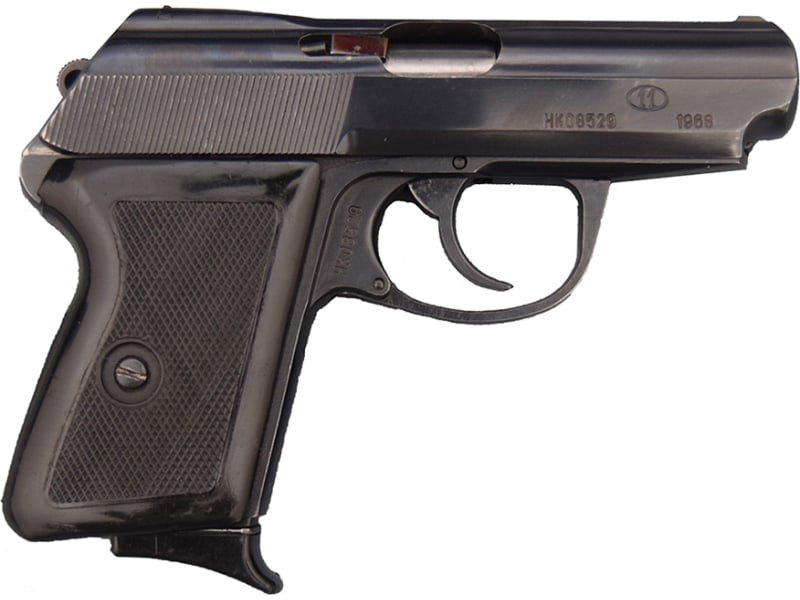 Polish Radom P64 Pistol - 9x18 caliber - VG / Excellent Condition - C & R Eligible
Availability: Out of stock
| Item #: HGN-P64-PWA-VGEX
UPC: 787450234338 | MPN: P64-PWA-1MAG
---
Historic Polish P64 pistol manufactured in the famous Radom Plant, semi-automatic, complete with 1-6 round mag, 9x18 caliber. This is one of the nicest condition P-64's we have seen come down the pipe in quite a long time. Listed by the importer as very good but many of these are excellent with some being border line like new. We have not seen a bad one in the bunch. C&R Eligible.
C & R Eligible

All of these have been really nice with most only showing a little light bluing wear on the sharp edges from holster rub. However, if you want the best of the best we do offer a Hand Select option for only $20.00.

Additional Mags Available Here
Watch the guys over at the Military Arms Channel go over the P64 here!

Brutus' Description
Famous Polish quality in a P-64 Makarov Pistol. 9x18 caliber, 6 shot, semi-automatic. Comes complete with one magazine and as of now we do have additional mags available. We paid a premium for these but we think the premium was worth it due to their overall condition. We think you will too.
These were graded by the importer as Very Good but upon opening the box and inspecting several pistols we found that many were closer to excellent or even excellent plus with some even appearing to be Unissued.

The worst ones in the batch may show some light bluing wear or holster rub on the front edges of the slides where they have gone in and out of leather holster but it is very light and will still qualify as Very Good. Others show no visible wear and appear unissued. No pitting or heavy grease, these are clean and ready to fire. A really nice batch of P64 pistols.

We will be offering an initial Hand Select option and will remove that option when the best are no longer available...
Add $20.00 for Hand Select to assure the Best of the Best.

Additional Mags Available Here



Specifications
Product Specs

9x18 caliber
6 shot
semi-automatic
1-6rd mags

Country of Manufacture
Poland
License Requirement
Curio and Relic
Manufacturer
Radom
Mfg. Part Number
P64-PWA-1MAG
UPC
787450234338
Caliber/Gauge
9x18
Action
Semi Automatic
Barrel Length
3.3
Threaded Barrel
No
Condition
Surplus / Used
Free Shipping
No
Manufacturer's Description
Historic Polish P64 pistol manufactured in the famous Radom Plant, semi-automatic, includes one 6 round magazine, 9x18 caliber. This is one of the nicest condition P-64's we have seen come down the pipe in quite a long time. Listed by the importer as very good but many of these are excellent with some being border line like new. We have not seen a bad one in the bunch. C&R Eligible.
Others Also Viewed...


loading...