Yugoslavian SKS Rifles For Sale by the Crate
Yugo SKS Rifles By the Crate
SOLD OUT!

The Crates are Sold Out but you can still purchase rifles individually.
Click here to purchase these fine Yugo SKS rifles individually
Here's The Deal On The New Shipment
Rifle, Historic Serbian Police SKS rifle, semi-automatic, manufactured in the famous Zastava Plant - 7.62x39 caliber - In Original Turn-In Condition. Good Surplus. Make sure to read below for full details on the overall condition of the rifles and accessories. This rifle is not California Compliant.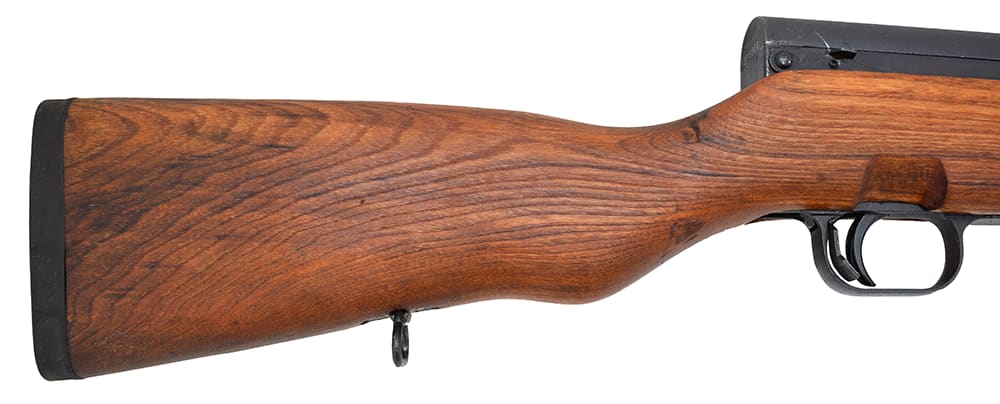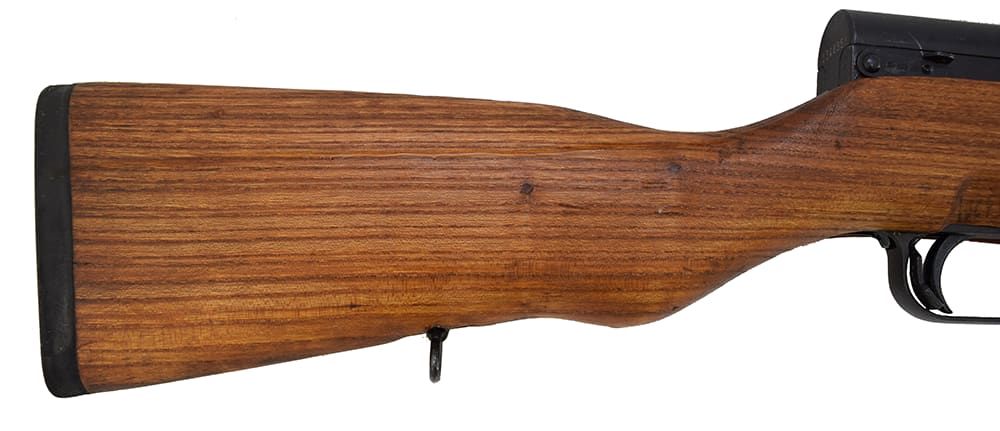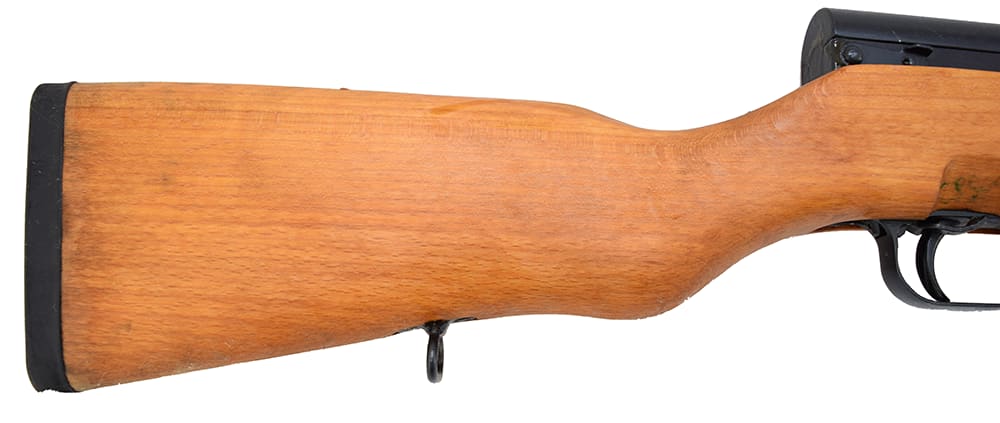 About the Rifles

Unlike our previous batch of Yugo SKS rifles, this batch of Serbian Police Rifles came to us from the storage vaults of the Serbian Police forces in original turn-in condition. What this means is that these rifles were issued to Serbian Police Forces, carried and used to varying degrees, and then came to us, not as arsenal refinished but in the same condition as they were handed back in.

When it comes to surplus everybody wants to know about the condition. While every man's judgment on overall condition is subjective I will try to be brutally honest about the condition of these here. Having looked in several crates I would say that I have not seen any of these rifles that would fall below Surplus Good, but they seem to run the gamut around and above that. With the exception of slight storage marks many of these rifles look like they were never issued or carried, while others will show signs of day to day carry and use, and some others still looking like they have some interesting history behind them. Typically the rifles were not exposed to wartime conditions or harsh environments and so overall they are pretty nice but I would expect some carry and storage wear, standard stock dents and dings, and I have even seen some bluing wear on rifles closer to the bottom of the spectrum. We are not promising a beauty queen on the standard grade rifle with this group but regardless of what you choose you should get a solid, intact functional and relatively clean rifle. I say relatively clean because unlike previous lot's these rifles were not stored in heavy military cosmoline so they should ship fairly clean and ready to fire.

All of these rifles have the heavy one-piece milled trigger groups and feature screw-in barrels with the heavy barrel lugs and true milled bolt carrier/charging handles. They all also incorporate the grenade launchers, adjustable gas systems, and folding blade bayonets. We do offer a hand select option for $20.00 which will guarantee you one of the nicer rifles cosmetically.

These rifles came to us packed in crates of 10 and no all accessories are guaranteed with every rifle. All we are guaranteeing is a rifle.

Each rifle is complete with blade type bayonet, adjustable gas systems with a grenade launcher.

Click here to order this rifle individually or scroll down for instructions to order by the crate.

Also, while we will not guarantee all matching serial #'s, all of the dozens that we have examined so far have had all factory stamped matching serial #s on any part that carries a serial #. In addition to that, all of the serial #'s that we have seen so far have been factory-stamped with no electro pencil or scratched in serial #'s and they also appear to all have stocks that are serial # matched to the receivers. These rifles appear to be in their original factory issue condition from the buttstock to the barrel tip.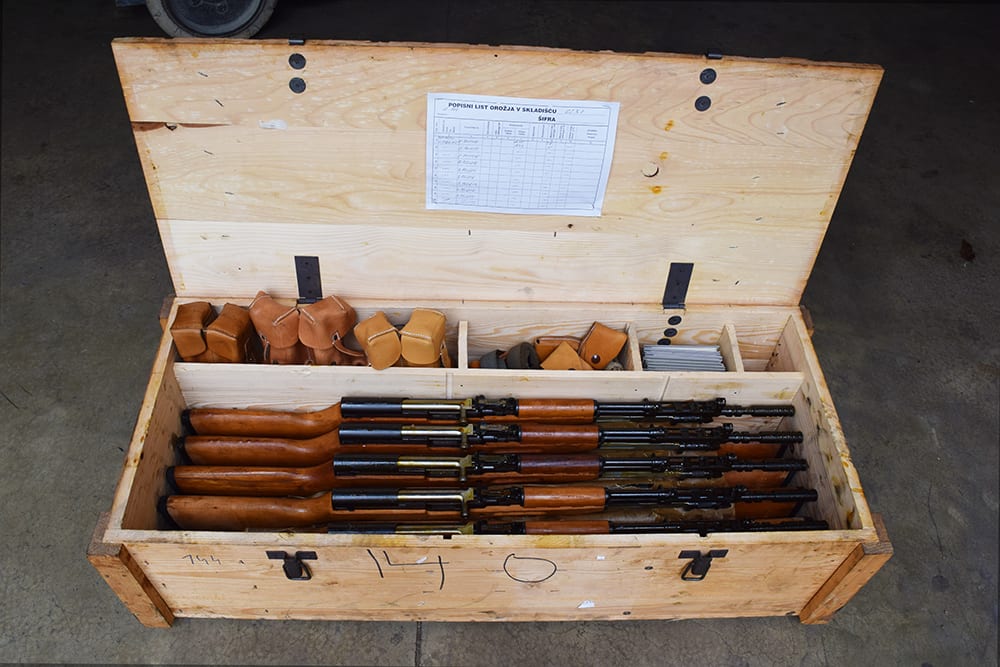 Check Out Ben Cleaning and Disassembling An SKS Here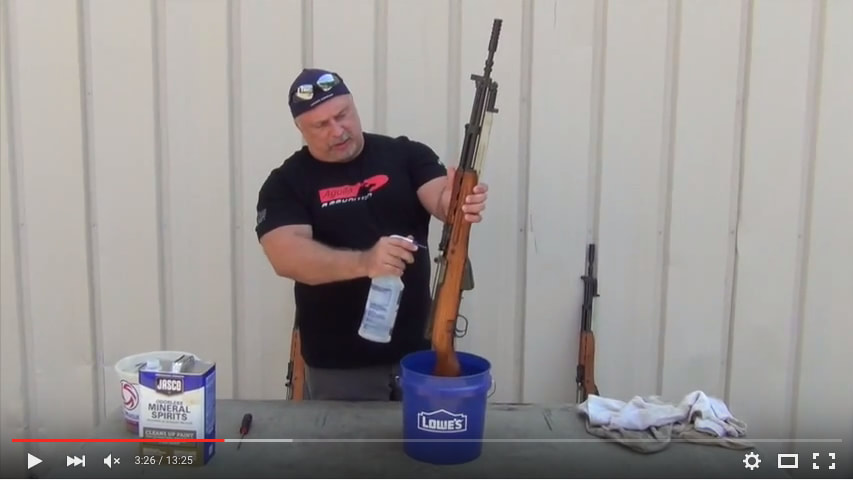 Do you want them by the crate... Well then, buy the crate.


As we stated before, these rifles came to us in the same wooden crates that they were stored in at the Slovenian arsenals.
If you order a crate of 10 you can expect to get them just as they came to us, with the original 10 rifles that were stored in the crate still in the crate.

Crates are Sold Out.
Individual Rifles are Available Here.
NOTE: Coupon/discount codes cannot be used on crate orders.
Due to the weight of the crates, all crate orders must ship via truck line. If you wish to order ammunition to be shipped on the same pallet, we can do that as well.

We get a very good discount rate from our truck line carriers and will gladly pass that discount on to you, but we will need to provide you with that information.
Please follow the instructions below to receive a shipping quote and to place an order.
Simply e-mail ffl@classicfirearms.com and provide the following 4 items...
1. The number of crates of rifles you would like to order.
2. The number of crates of ammo you would like to order (1000 rds per case).
3. The zip code to where you will have the order shipped (this would be the FFL or C&R zip code).
4. Whether the crates are being shipped to a residence or a commercial location.
Once we have the above info, we will be able to email you a shipping quote. Once you approve the shipping quote, we will then call you to place the order via phone.
NOTE: The crates are shipping containers just like cardboard boxes are for individual rifles. We are only selling you the rifles inside of the crate. There is no cost for the "crate" itself. Please do not contact us upset because your crate is not suitable for building a coffee table ;-)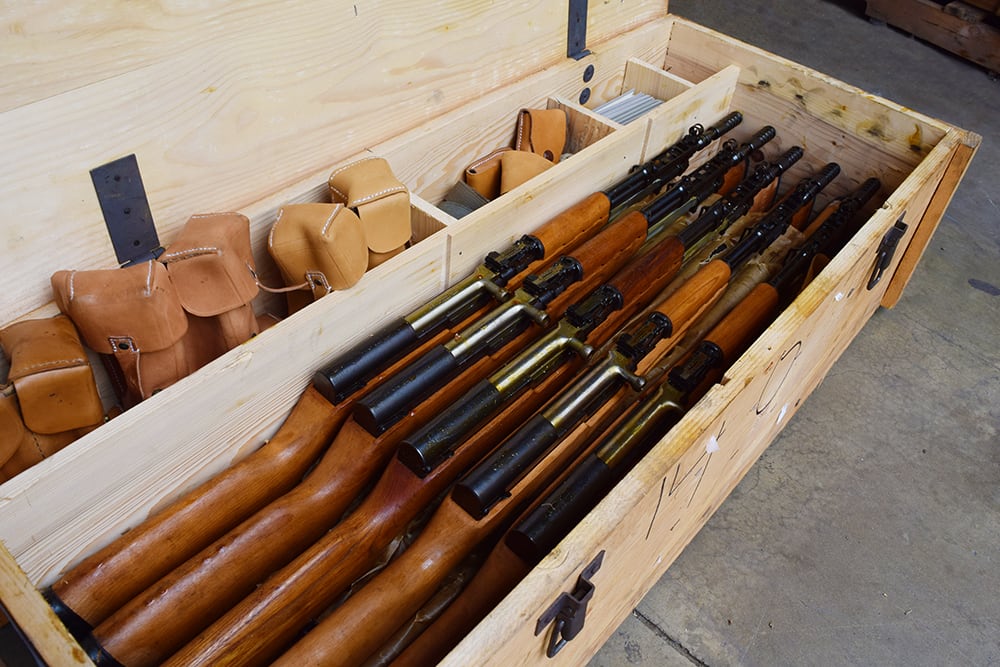 What About The Ammunition?

Remember - If you are ordering a crate of rifles anyway, it is a great time to stock up on ammo.
Adding cases of ammo to a pallet already going truck line adds little to the shipping and is a great way to save money while you stock up.

7.62x39 Ammo Available Here