FNH FNS-9, 9mm Pistol, 4" Barrel w/ Night Sights, Black 3-17rd Mag - Law Enforcement Trade In Pistols - Good / V.G Condition 66913
Availability: Out of stock
| Item #: HGN-FNH-FNS9-66913X
UPC: 845737002473 | MPN: 66913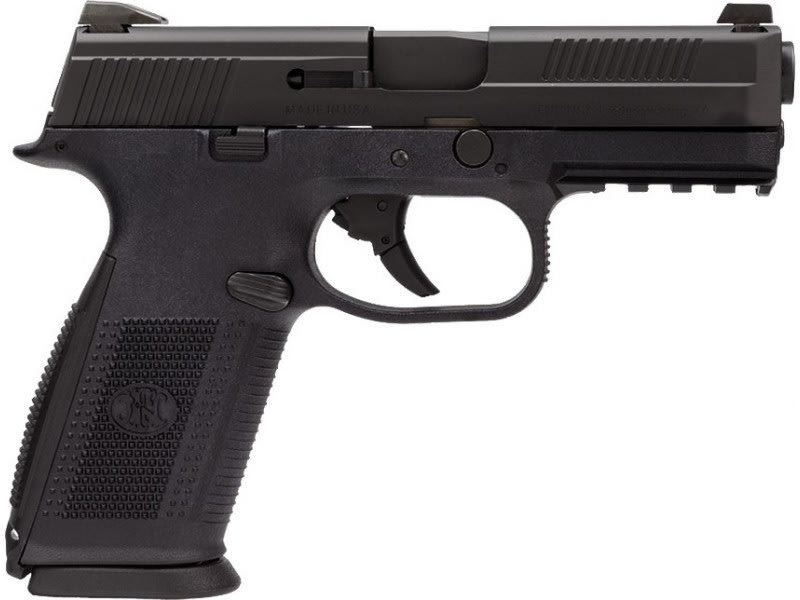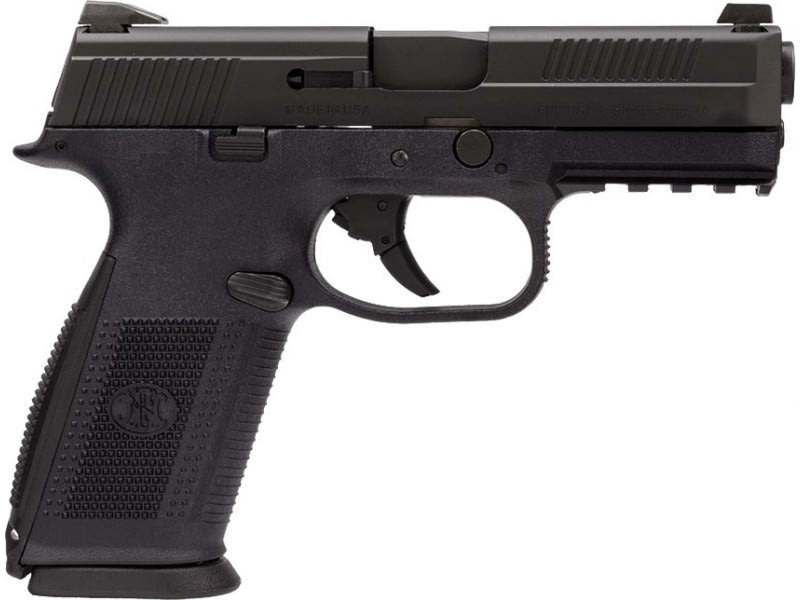 FNH FNS-9, 9mm Pistol, 4" Barrel w/ Night Sights, Black 3-17rd Mag - Law Enforcement Trade In Pistols - Good / V.G Condition 66913
Availability: Out of stock
| Item #: HGN-FNH-FNS9-66913X
UPC: 845737002473 | MPN: 66913
---
The FNH FNS-9 is a highly regarded series of striker fired pistols known the world over for their quality and reliability. This model, the 66913, comes without a manual safety, but retains the standard ambidextrous controls and 1913 accessory rail.
Each pistol comes in a factory box with 3x 17 round magazines, night sights and factory warranty information. This pistol is a great addition to any arsenal. These are Law Enforcement Turn In pistols in NRA Good to Very Good Condition. See Brutus Description for full details.
Brutus' Description
The FNS-9 series offers the simplicity of striker-fired operation, and this model comes without a manual safety (internal safety only). Both the slide and barrel are stainless steel and the checkered polymer frame has two interchangeable backstraps with lanyard eyelets. A MIL-STD 1913 mounting rail on the underside accepts tactical lights and lasers. The slide stop lever and magazine release are all fully ambidextrous for ease of operation with either hand from any firing position. These FNS-9 pistols were Law Enforcement Trade In's and will show some carry wear but are in a minimum of NRA Good Condition.
Specifications
Additional

Caliber: 9mm
Operation: Striker Fired
Sights: 3-dot Night Sights
Magazine: 17 rds
Weight: 25.2 oz. (empty)
Barrel Length: 4.0
Overall Length: 7.25

Country of Manufacture
United States
License Requirement
FFL
Manufacturer
FN
Mfg. Part Number
66913
UPC
845737002473
Caliber/Gauge
9mm
Action
Semi Automatic
Barrel Length
4
Threaded Barrel
No
Condition
New
Free Shipping
No
Manufacturer's Description
FNH FNS-9, 9mm Pistol, 4" Barrel w/ Night Sights, Black 3-17rd Mag - Law Enforcement Trade In Pistols - Good / V.G Condition 66913
Others Also Viewed...


loading...


Why Customers Bought This
Customer Photos & Videos
Questions & Answers