Franklin Armory Reformation RS7 5.56 NATO without Binary Trigger
Availability: Out of stock
| Item #: LNG-FRANKLN-RS7
UPC: 818725012068 | MPN: 1256-BLK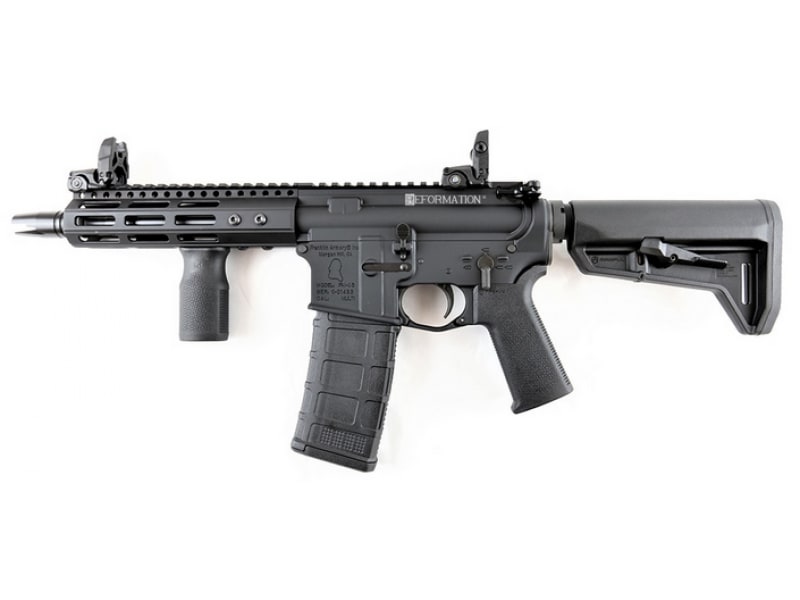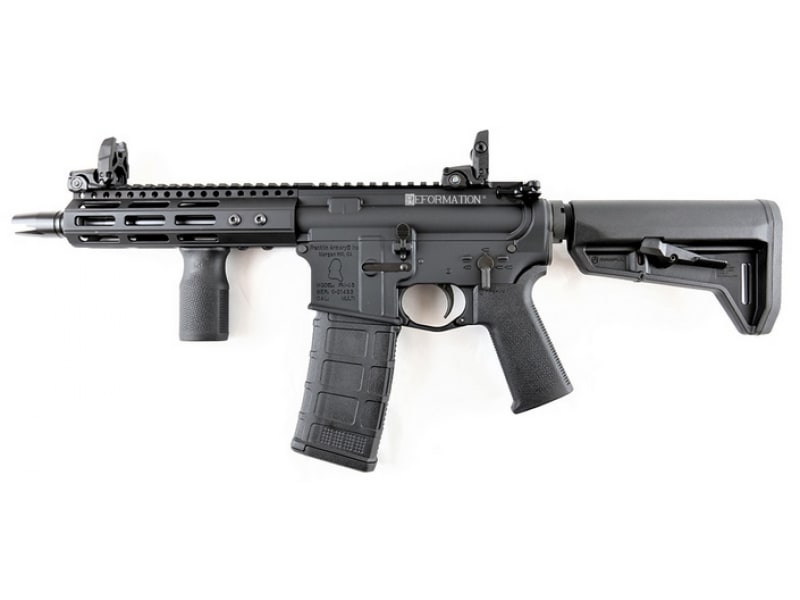 Franklin Armory Reformation RS7 5.56 NATO without Binary Trigger
Availability: Out of stock
| Item #: LNG-FRANKLN-RS7
UPC: 818725012068 | MPN: 1256-BLK
---
This configuration of the Reformation in 5.56NATO has a 7.5" barrel with a vertical grip. It is classified by the ATF as a shotgun for the purposes of falling under the GCA, but is considered a firearm that does not fall under the auspices of the NFA. This gun is NOT a NFA item so you do not need an SOT to purchase this and can be purchased on a 4473 form (no tax stamp required).

Brutus' Description
Franklin Armory is proud to produce 100% American made quality firearms. The Reformation RS7 is built with many of the custom features ready to go right out of the box. From the awesome Triumvir muzzle brake, to the Franklin Armory Custom Tuned trigger, to the Magpul SL-K Stock, we know you will appreciate the quality and pricing this model affords.
Specifications
Product Specs
Calibers 5.56 NATO
Barrel Length 7.5" Full Contour
Handguard/Upper 7" FST M-Lok
Sights Magpul MBUS
Reformation 5.56 NATO
Charging Handle Standard
Bolt Carrier Salt Bath Nitride
Lower FAI
Gas System DI Carbine Length
Gas Block Low Profile
Muzzle Device Triumvir
Color Black
Stock Magpul SL-K
Grip Magpul MIAD
Magpul M-Lok MVG Vertical Grip

Country of Manufacture
N/A
License Requirement
FFL
Manufacturer
Franklin Armory
Mfg. Part Number
1256-BLK
UPC
818725012068
Caliber/Gauge
.223 / 5.56
Action
Semi Automatic
Barrel Length
7.5
Threaded Barrel
Yes
Condition
New
Free Shipping
No
Manufacturer's Description
Franklin Armory Reformation RS7 5.56 NATO without Binary Trigger
Others Also Viewed...


loading...