Lynx LH12HF 12 12GA Semi-Auto Kalashnikov Style Shotgun - W / Nickel Boron Bolt Carrier
Availability: In Stock
| Item #: LNG-SDSI-LH12HFNBB
UPC: 742309782446 | MPN: LH12HFNBB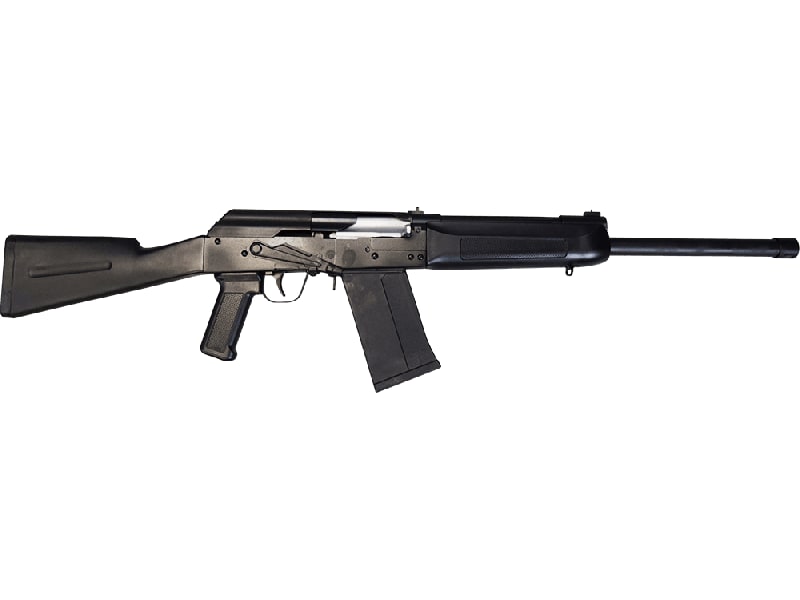 Lynx LH12HF 12 12GA Semi-Auto Kalashnikov Style Shotgun - W / Nickel Boron Bolt Carrier
Availability: In Stock
| Item #: LNG-SDSI-LH12HFNBB
UPC: 742309782446 | MPN: LH12HFNBB
---
Lynx 12 Semiauto AK syle shotgun - Accepts common Saiga 12 style magazines, with more traditional AK design features Comes with one 5rd magazine and owner's manual. Note - Our current inventory consist of a limited run of these fine shotguns that were done with a Nickel Boron bolt carrier and bolt. This feature makes an already great shotgun even better. Special promo right now also, Don't miss this.
Don't Miss Graham Baates's Live Fire Review Of The Lynx 12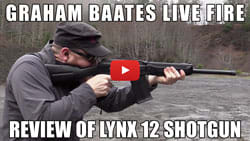 Brutus' Description
The Cheetah 12 from SDS Imports was a savior for the Saiga style AK shotgun fans of the world when Saiga was banned from import, but not everyone was a fan of the changes that were made from the traditional AK design. Well, SDS has listened to demand, and we are now pleased to offer the new Lynx 12 shotgun.
The Lynx 12 is the same extremely reliable Kalashnikov action adapted to run 12 gauge but maintains a more traditional profile with AK style grip and stock as well as the right-side charging handle. These still feed from common Saiga 12 style magazines, which are available in many capacity sizes, as well as Saiga muzzle brakes. Add in the chrome-lined barrel, 4 position adjustable gas system, hammer forged bolt and trunnion and rugged 1.5mm receiver, and you have a tank of a shotgun designed to exceed your expectations!
Comes with one 5rd magazine and owner's manual

Our current inventory consists of the Special Nickel Boron Bolt Carrier and Bolt Model shotgun. The hard chrome bolt is typically an upgrade but for a limited time, we are running a special promotion on this model at tremendous savings. Don't miss this.
Specifications
Additional

Hammer forged bolt and trunnion
Chrome lined 19 barrel
3 chamber.
Right side charging handle
Bolt hold open button
Any Saiga 12 style magazine is compatible
Four position gas system. Off, Low, Medium and High

Country of Manufacture
N/A
License Requirement
FFL
Manufacturer
SDS Imports
Mfg. Part Number
LH12HFNBB
UPC
742309782446
Caliber/Gauge
12 GA
Action
Semi Automatic
Barrel Length
19
Threaded Barrel
Yes
Condition
New
Free Shipping
No
Manufacturer's Description
Lynx LH12HF 12 12GA Semi-Auto Kalashnikov Style Shotgun - W / Nickel Boron Bolt Carrier
Others Also Viewed...


loading...


Why Customers Bought This
Customer Photos & Videos
Questions & Answers