Mosin-Nagant Model 1938 Carbine ( M38 Rifle) Very Good - Execellent
Availability: Out of stock
| Item #: LNG-M38-RIFLE
MPN: M38-Rifle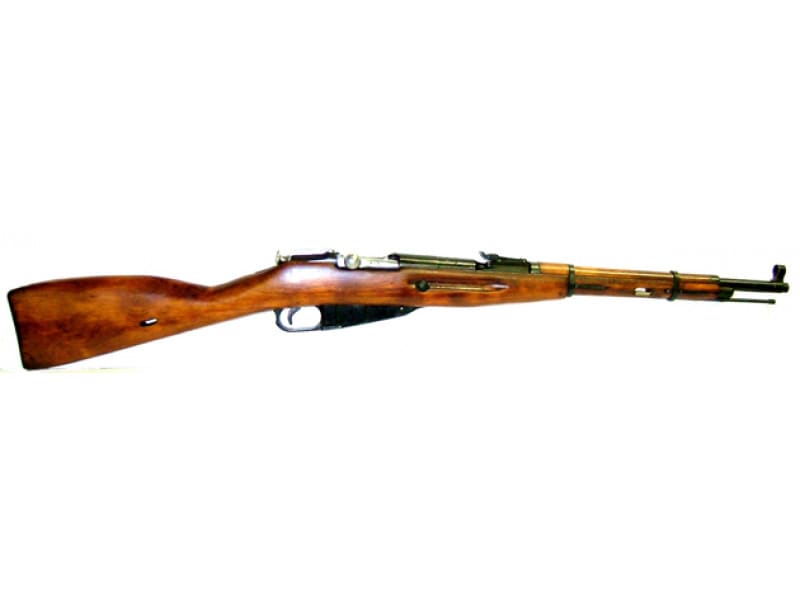 Mosin-Nagant Model 1938 Carbine ( M38 Rifle) Very Good - Execellent
Availability: Out of stock
| Item #: LNG-M38-RIFLE
MPN: M38-Rifle
---
Extremely Popular and Highly Desirable M-38 Mosin Nagant Carbine Rifles. 7.62x54r caliber, 5 Round, Bolt Action, in Very Good to Excellent Condition Only 40' overall.
Brutus' Description
Along with the M44 model these are my favorite of all the Mosin Nagant variations, and this is quite possibly the nicest batch I have ever seen. The M-38 was produced as a shorter, lighter, version of the standard M91/30 rifle from 1939 through 1945. The Russians were searching for a weapon that was more fast handling and practical to carry and thus the M-38 was born. At only 40' overall, this is a very practical carry / hunting rifle and still retains a high degree of accuracy. Unlike some shipments that we have had in the distant past that came in to us crated, these rifles were from a private collection. All were individually boxed and are as nice overall as any that ever came into the country. They are surplus of course but by surplus condition standards these are really nice. See accompanying video for complete details.
Specifications
| | |
| --- | --- |
| Product Specs | Very Good Excellent Condition 7.62x54r Caliber 5 Round Bolt Action |
| Country of Manufacture | Russia |
| License Requirement | FFL |
| Manufacturer | Russia |
| Mfg. Part Number | M38-Rifle |
| UPC | No |
| Caliber/Gauge | 7.62x54R |
| Action | Bolt Action |
| Barrel Length | No |
| Threaded Barrel | No |
| Condition | Surplus / Used |
| Free Shipping | No |
Manufacturer's Description
Model 1938 (M38 ) Mosin Nagant Carbine Rifle, 7.62x54r caliber, 5rd, Bolt Action
Others Also Viewed...


loading...