Pitbull Tactical Universal Mag Carrier - PITUMC001
Availability: In Stock
| Item #: ACC-PITUMC001
UPC: 861732000306 | MPN: PITUMC001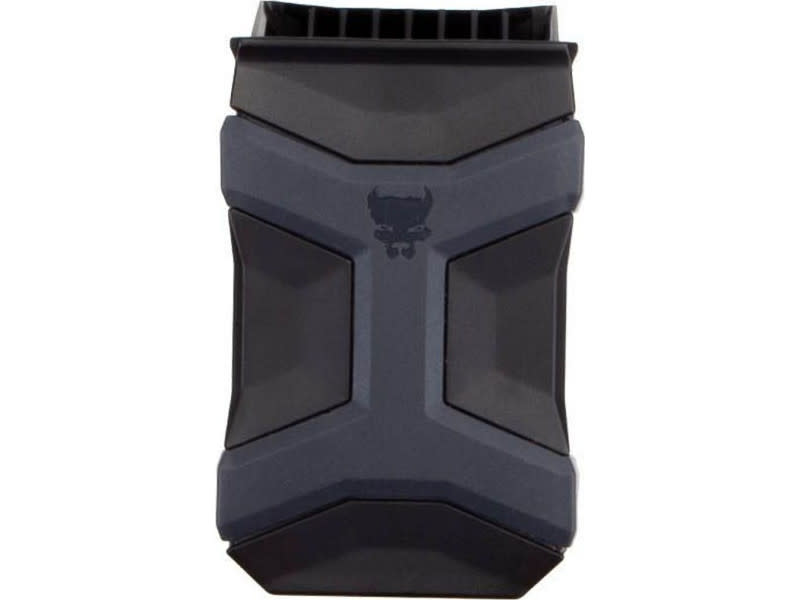 Pitbull Tactical Universal Mag Carrier - PITUMC001
Availability: In Stock
| Item #: ACC-PITUMC001
UPC: 861732000306 | MPN: PITUMC001
---
The last mag carrier you'll ever need. The Universal Mag Carrier allows the user to comfortably conceal any pistol magazine from a 9mm single stack to a 45acp double stack. Inside the waistband or outside the waistband.
Brutus' Description
The Universal Mag Carrier is comprised with two telescoping shells that expand or contract depending on the size of the magazine. A silicone flex band keeps tension on the mag carrier while stainless steel springs provide lateral support for smaller mags.

All of these attributes make the Universal Mag Carrier the smallest, most comfortable, most concealable mag carrier on the market. Ready to go out of the box, no setup needed.

Pitbull Tactical's Universal Mag Carrier is black with a dark gray compression flex band and will work OWB or IWB on any 1.5" belt.
Specifications
Product Specs
Fits any pistol magazine from a single stack 9mm to a .45 double stack while maintaining a low profile

Comfortably conceals inside and outside the waistband

Rounds can face forwards or backwards

Fits any 1.5 inch belt

Injection molded polymer construction

Weight 1.6oz.
Country of Manufacture
United States
License Requirement
None
Manufacturer
Pittbull Tactical
Mfg. Part Number
PITUMC001
UPC
861732000306
Caliber/Gauge
No
Action
No
Barrel Length
No
Barrel Twist
No
Barrel Bore Type
No
Barrel Finish
No
Barrel Fluting
No
Barrel Profile
No
Mount Type
No
Beam Color
No
Firearm Fit
No
Threaded Barrel
No
Condition
New
Free Shipping
No
Manufacturer's Description
Pitbull Tactical Universal Mag Carrier - PITUMC001
Others Also Viewed...


loading...